The Kick-Off Webinar for the 7th GRMF Application Round was held on 22 June 2021.
Expressions of Interest can be submitted to the African Union Commission until 31 August 2021.
Click here for more Information.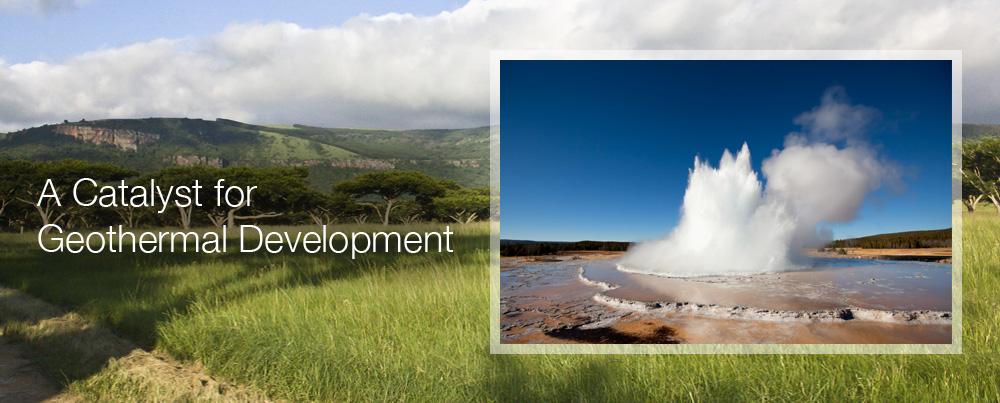 The Geothermal Risk Mitigation Facility (GRMF) was established to fund, facilitate, and accelerate geothermal development in Eastern Africa. The overall objective of the GRMF is to encourage public and private sector investment into geothermal power generation. The GRMF therefore acts as a catalyst in establishing geothermal energy as a strategic option for power generation capacity expansion in eleven partner countries in the Eastern African Rift region. [more…]
Awarded projects from Application Round 1 to Application Round 5: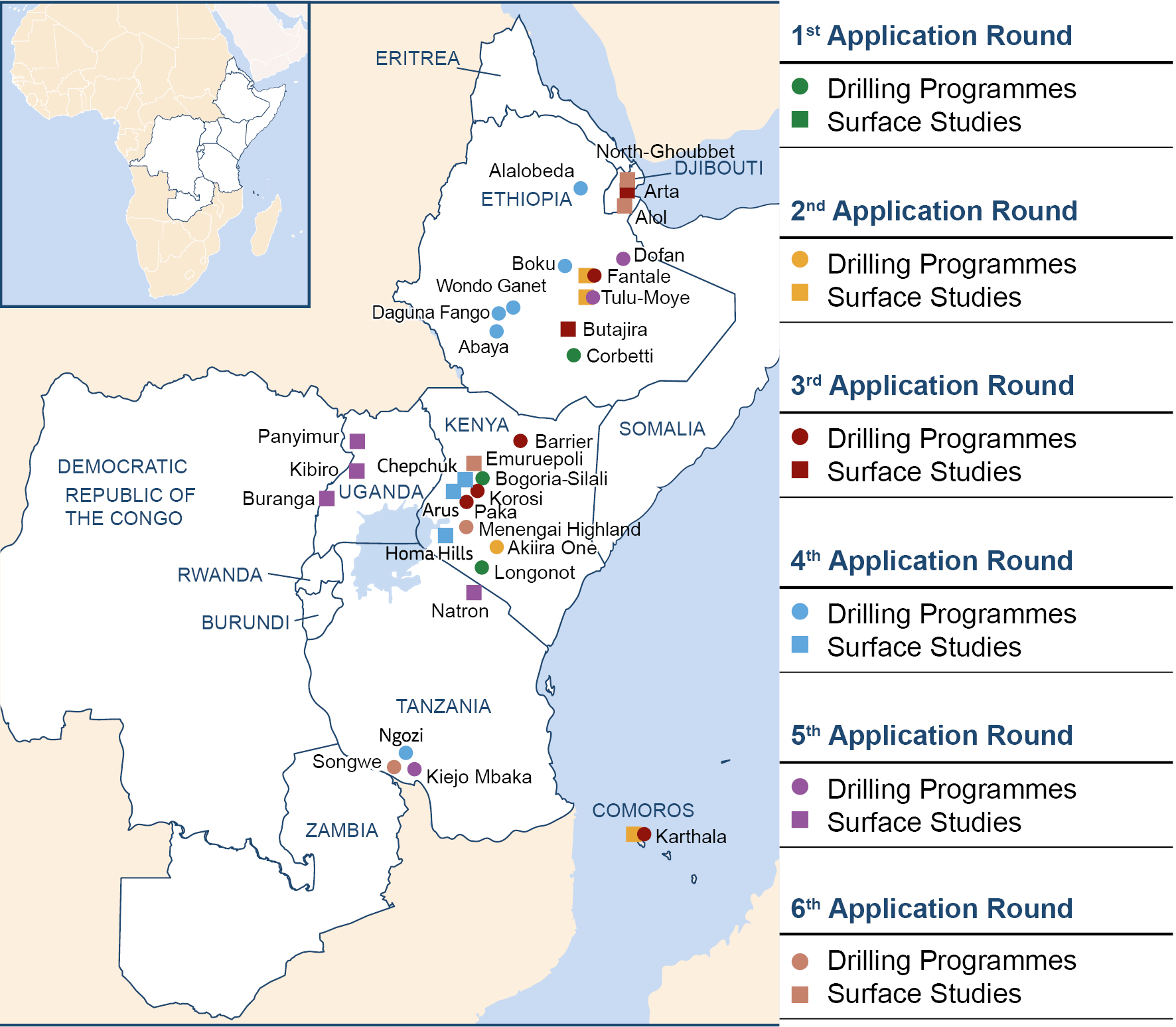 Further details for each project can be found in the Web GIS section.