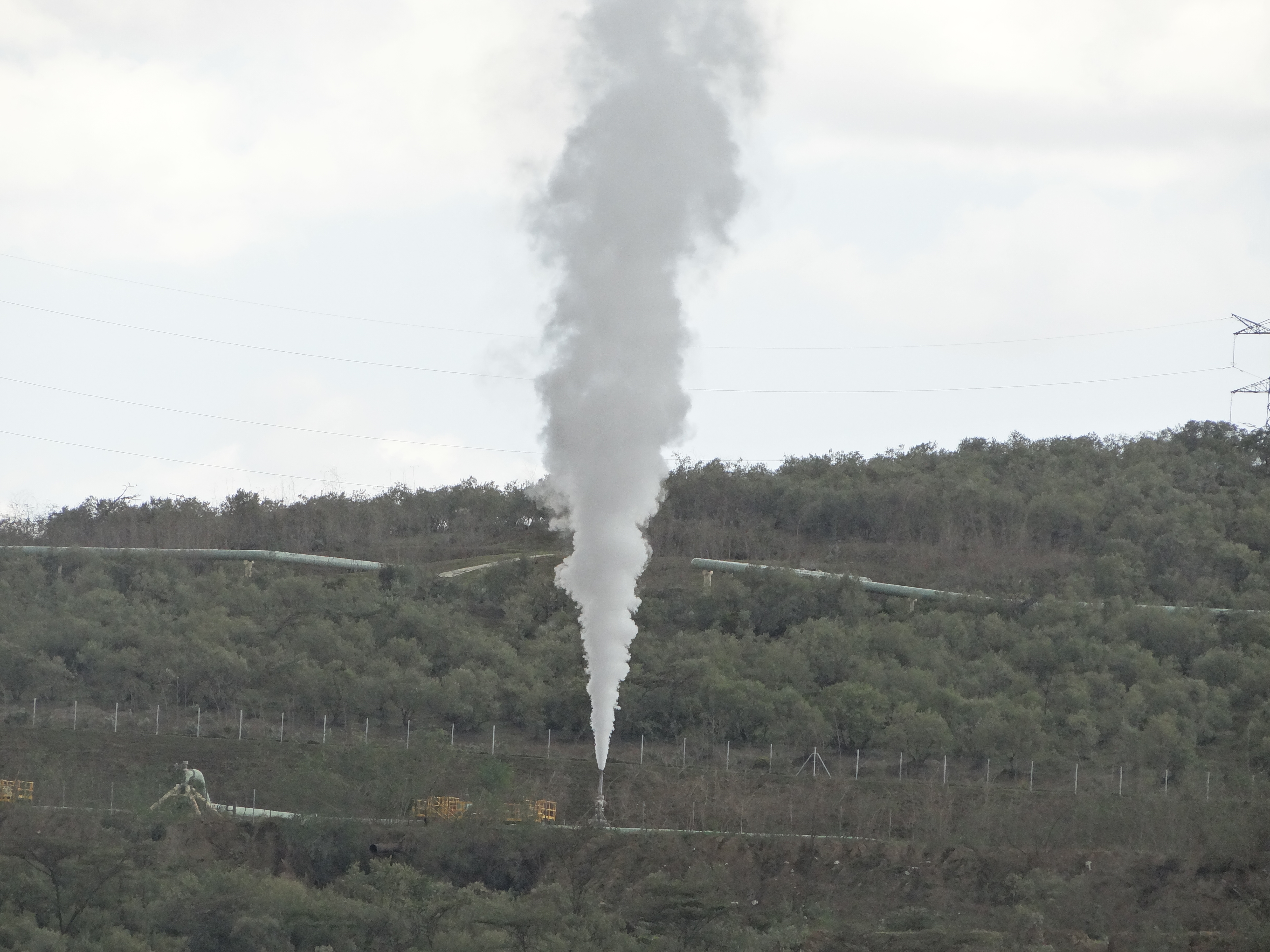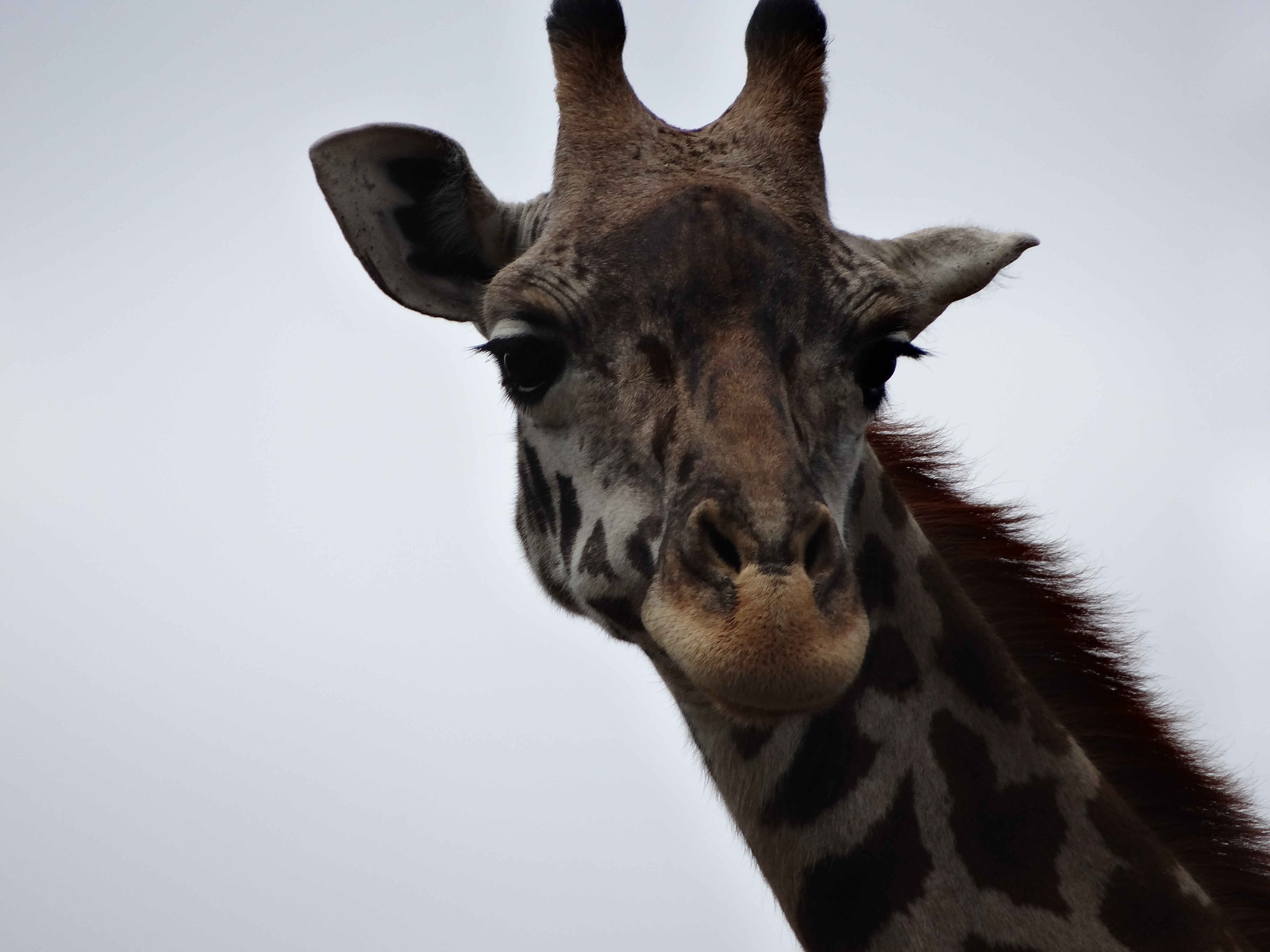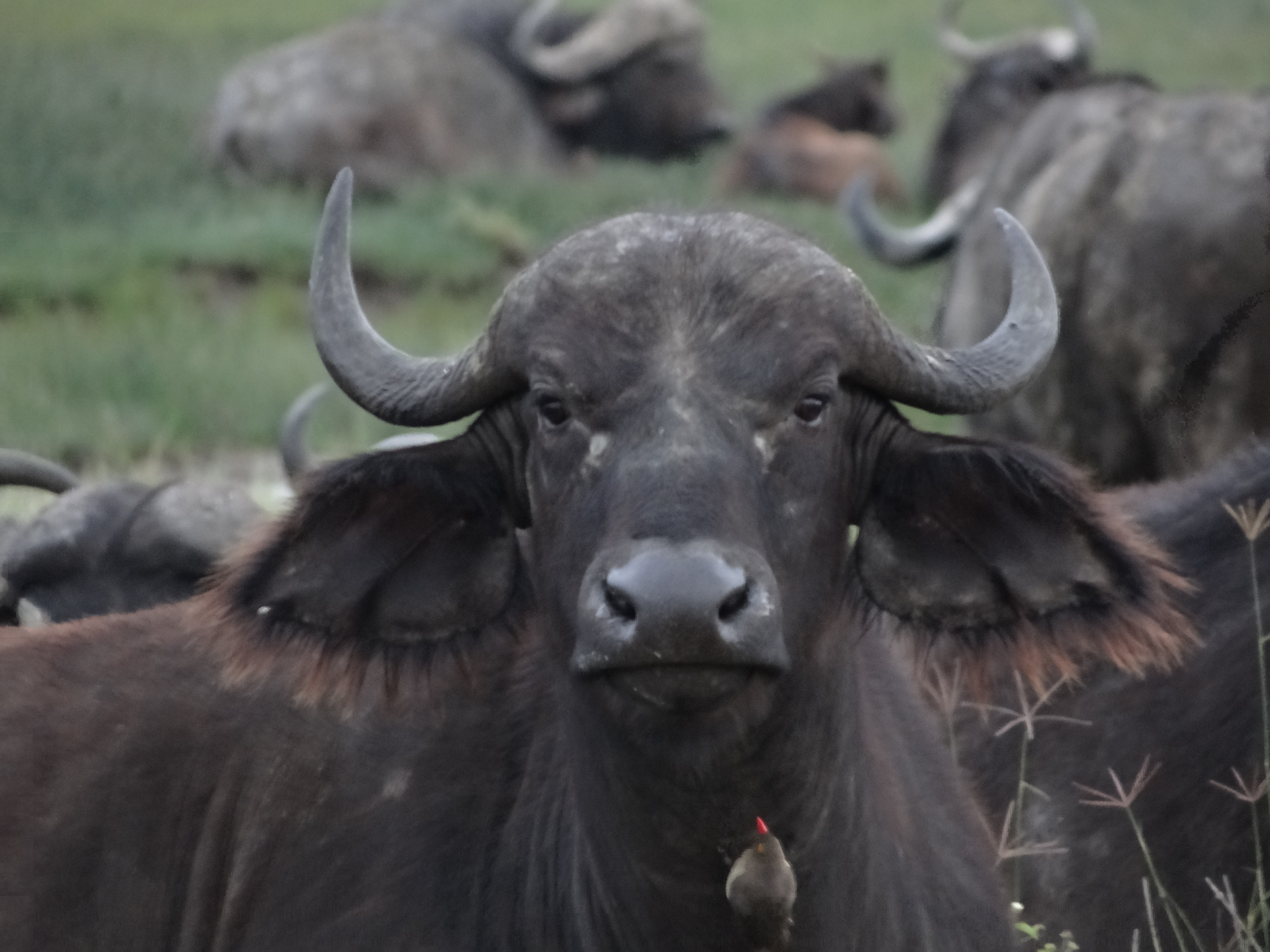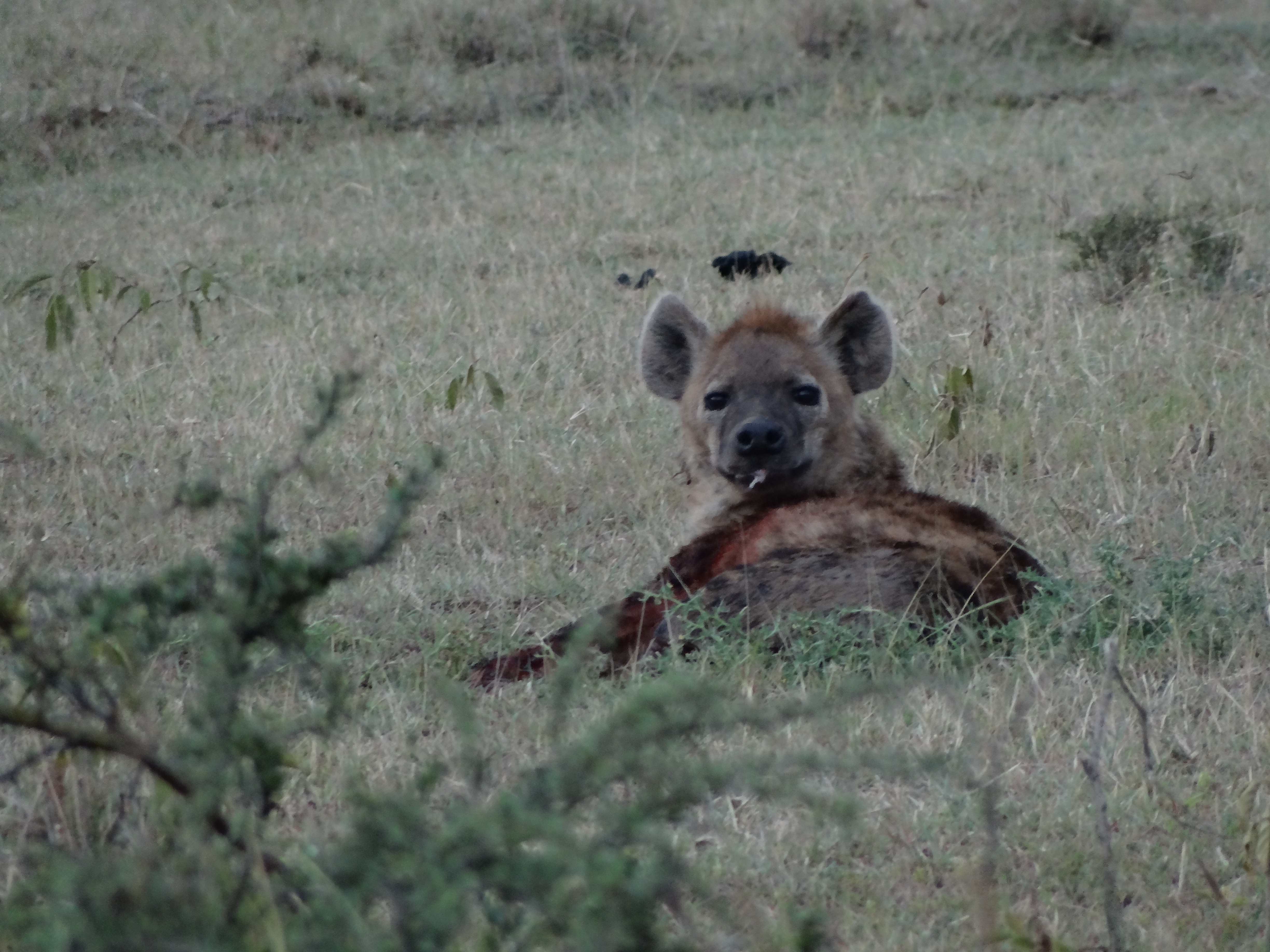 Expression of Interest (EoI) Stage

Please find the GRMF Background Documents here.
The opening of the Expressions of Interest for the 6th GRMF Application Round took place on 03 August 2020.
The pre-qualification process will be repeated annually. EoI will be accepted by a specified closing date each year.
The pre-qualification process comprises the following activities:
Potential Applicants of the Request for EoI will be informed by means of promotion activities (e.g. the pre-application workshop).
Request for EoI will be posted on the Facility webpage.
For inquiries for clarifications regarding the EoI, Applicants shall submit questions via e-mail to the following addresses: grmf@africa-union.org and grmf@roedl.com. The deadline for inquiries is 14 days before the closing date of the Pre-qualification. Inquiries received after the deadline will not be considered. Inquiries will be collected and answers will be published, without eligible entity's or inquirer's details, on the GRMF webpage.
The deadline for submission of pre-qualification documents may be extended by issuing an amendment or addendum. Also, the content of the Request for EoI might be changed by amendment.
The Applicant shall send one electronic version (PDF searchable file in a CD, DVD or USB memory stick) of the completed pre-qualification document as well as one signed original hard copy of required declarations and cover letter as specified in the Request for EoI to the tender box within 8 weeks of the Request for EoI being posted on the Facility webpage (the precise date will be indicated in the Request for EoI). The arrival date and time of the document is relevant for consideration of the EoI. EoI received after the deadline or not in the required manner will not be evaluated but will be returned unopened to the Applicant.
Only complete EoI which are in line with the required submission form will be considered for evaluation.
Expressions of Interests will be evaluated according to a predefined methodology that will be specified in the Request for EoI.
Applicants will be provided with the feedback presumably within 12 weeks after the submission deadline for EoI.
Shortlisted Applicants will be invited to participate in the mandatory pre-bidding workshop and in the application stage.
Furthermore, we would like to draw your attention to Developer Manual, which has been updated for the 6th Application Round and can be downloaded here:
GRMF 6th Application Round Kick-Off Webinar

On 6 May 2020 the kick-off of the 6th Application Round of the Geothermal Risk Mitigation Facility for East Africa (GRMF) took place in form of a webinar. The presentations from the webinar can be downloaded below.
Furthermore you can find a recording of the webinar under the following link:
Webinar 6 May 2020 – Recording
Please note the times given in the agenda.
We thank you for your interest and look forward to future applications. Your GRMF team
| | |
| --- | --- |
| Topic: | hh:mm:ss |
| Opening Remarks | 00:02:00 |
| GRMF – Overview & Status | 00:08:00 |
| Application Procedure | 00:27:20 |
| Q&A | 00:51:00 |
| Geotechnical Requirements | 01:05:00 |
| Q&A | 01:21:00 |
| E&S Requirements | 01:28:00 |
| Q&A | 01:56:20 |
| Procurement Regulations & Early Contracting | 02:09:00 |
| Q&A | 02:35:00 |
| Closing Remarks | 02:36:00 |
Clarifications regarding the Expression of Interest (EoI)
No.
Question
Answer
1
How much of the GRMF's budget of approximately 122 million USD has been disbursed so far?
To date, approximately $6 million USD have been disbursed for surface studies and drilling programmes.
2
How does the Continuation Premium (CP) work?

In case project developers have been awarded GRMF grants for undertaking drilling programme activities and decide to further develop their project after the initial successful resource exploration, depending on the availability of funds, the GRMF Facility may provide additional financial support in form of a Continuation Premium (CP) grant.

The maximum extent to which financing is provided by the Continuation Premium is restricted according to a double-cap base; whichever is lower applies:

1. Up to 30% of the approved eligible and expended costs of continuation activities or,

2. Up to 30% of the developer's share of the eligible and expended costs incurred during the initial drilling and testing programme (excluding infrastructure upgrades).

For more information regarding the continuation premium please consider Chapter 18 of the GRMF Developer Manual.

3
What is the maximum number of applications for Surface studies that can be submitted by one entity?

There is no limitation to the number of applications for surface studies submitted by one entity.

However, limitation is set to provide GRMF grants to a maximum of three drilling programmes per eligible entity. Should more than three drilling programmes become awarded, funding from GRMF is limited to the first three projects ready for grant signing.

4
The Developer Manual mentions three years of audited annual financial statements. For recently incorporated entities it is not possible to produce audited accounts. Are unaudited financial statements sufficient?

For the application stage, unaudited financial statements are sufficient and no reason for rejection in this specific case. But please bear in mind to provide written clarification with your application documents. However, the audited statements then become a condition for signing a grant contract.
5
What should be included in the Expression of Interest's (EoI) Appendix 6: Eligible Entity Presentation?

A presentation on the applying entity. Clear statements of eligible entity type, fields of speciality and key tasks in the consortium which are relevant to the project applied for, if applicable (maximum 5 pages).
6
Is a PPA a requirement for governmental entities who do not require a PPA to implement power generation projects?

In cases like this, GRMF needs to know about the precise framework the entity is acting in. Background information on the situation in the respective country has to be provided. The PPA is not a direct rejection criterion. The entity needs to prove that a similar structure, regarding the offtake of energy, is in place.
7
Is there any possibility to work with a partner to co-submit the application and co-implement the project? What kind of justification is needed for the procurement?

No general answer can be given in this respect. In case of a joint venture, the joint venture agreement would have to be submitted to GRMF for review. In general a joint structure is possible. However, it depends on the specific case.
8
Drilling programmes are more expensive than surface studies. Why is the support for surface studies higher (up to 80 % of approved eligible costs) than for drilling programmes (up 40% of approved eligible costs)?

GRMF funding is intended to bridge the financing gap in the early stages of project development. The objective of the facility is to encourage investors to develop geothermal prospects. To trigger the initial stages of development the conduction of surface studies is incentivized by a quite high funding intensity.
9
Can a developer include their proposal contracts already signed? If yes, are the eligible for GRMF financing?

Costs from contracts signed with any third party before the submission deadline of the Expression of Interest (15 July 2020) will not be eligible.

For further information, please refer to the Conditions for Early Contracting.

10
Are well targeting studies strictly required? If yes, is it possible to submit these after being selected?

Well targeting studies are required. They must be completed and the results must be available before the start of the drilling programme. However, for the expression of interest it is sufficient to indicate that they have been carried out.
11
What will happen if the prices achieved after procurement, differ from the contracts budget? Is the GRFM financing based on a percentage basis of the overall final investment or is it linked to a specific amount based on the proposal?

The grant amount as determined in the grant contract is the maximum amount. In the end, a financial report including an expenditure verification report has to be submitted and will be reviewed. If there are differences (for example the cost for a large survey was less than expected) a reduction of the grant amount will take place. However, if all costs are realized as planned, the full grant amount will be paid out.
12
What are the requirements for the key personnel and experience for the EoI stage?

The requirements for the pre-qualification stage (EoI Stage) and the application stage are the same.

The applicant (including private sector partners and engaged consultants) needs to demonstrate exploration experience and expertise by providing CVs for the applicant's key personnel designated to work on the proposed project. Experience and expertise should be specifically related to geothermal surface studies/geothermal exploration drilling, preferably in the region.

For surface studies, CVs of all lead personnel (team lead/key experts) shall be provided.

For drilling projects, CVs of the project manager, drilling supervisor/drilling engineer, reservoir engineer and lead geoscientist/geologist shall be provided.

If appropriate, the same person can fill in several positions. This should then be detailed and clearly shown in the application.

A staffing plan (clear structure with own personnel, consultants, contractors) should be provided. An organisational chart for the project should also be provided to clearly indicate roles and responsibilities of all key staff for which the CVs have been provided.

A Memorandum of Understanding or equivalent between the applicant and any designated consultants, service companies or contractors shall be included.

CVs shall be up to date, include date and signature and follow the given format in the Request for Application.

Any assignment of consultants, services companies or contracts has to follow the procurement regulations and regarding any assignment prior signing of a grant contract specific attention should be spent on the "Conditions for Early Contracting".

For more information, please refer to the Developer Manual

13
In case of incoherence's of the proposed cost are identified, is it possible to have technical discussion on these?

Yes, feedback letters are used to clarify such issues.
14
Is it possible to rely fully on consultants while implementing the drilling programme while having limited own staff?

Yes, the same requirements apply to consultants as to the other key personnel.

For more information, please refer to the Developer Manual.

15
How can developers present the experience of consultants within the application who, by procurement rules, are not allowed to be contracted before the submission deadline of the Expression of Interest (EoI)?
According to the Conditions for Early Contracting, costs from contracts signed with any third party before the deadline of the Expression of Interest (EoI) will not be eligible. However, developers can present the experience of an intended consultant in advance. After the submission deadline for the Expression of Interest, applicants can then sign a contract with this consultant or someone fulfilling the same requirements. The procurement method to be used is determined within the Developer Procurement Guidelines.
16
Is it possible to change the drilling plan based on the first well results?

If there is evidence that this is necessary, it is advisable. The GRMF grant represents an upper limit. Changes can be made but will not increase the grant amount.
17
Does the developer have to fund the E&S screening report, making it effectively an ineligible cost?

This question is probably direct to the early contracting regulations. The Conditions for Early Contracting include an exception: Activities relating to the preparation of the Environmental & Social documentation that needs to be submitted with the full application may already start after the 1st cut-off date – being the submission deadline of the Expression for Interest – (for further exceptions related to the cut-off dates for E&S reporting please contact the GRMF management).

For more information on eligible costs, please refer to chapter 7.4 of the Developer Manual.

18
Is a developer who outsources all environmental and social requirements eligible for GRMF funding?

Outsourcing of all activities can be a risk. While outsourcing of the establishment of the Environmental and Social Impact Assessment (ESIA) or different action plans can be considered common, it is advisable to have at least a small team of social & environmental practitioners. People who are familiar with E&S management at construction sites and management of community relations.

Developers who have their own team are much closer to local communities. This makes it much easier for them to negotiation and to agree on benefit sharing mechanisms.

It is not a pass or fail criterion, but it is recommended to have a certain member of staff for environmental & social management routines.

19
Are E&S monthly reports condition for the disbursements?

Yes. The submission of all monthly reports is a condition for the disbursements.
20
According to the GRMF Developer Manual, surface studies are to be completed within 15 months from grant signing. Is planning and procurement time prior to grant signing eligible for GRMF funding?
The GRMF Developer Manual (DM) states under 7.4.4 Non-Eligible Costs:

"All costs which are not explicitly mentioned in Sections 7.4.1 to 7.4.3 will not be covered by the Facility. These non-eligible costs have to be covered by the developer, including but not limited to:

– Costs incurred prior to grant award (such as costs for studies, concessions and concession related items such as rental payments etc.), except for "early contracting", […]"

You can find the GRMF Conditions for Early Contracting here.

Costs incurred prior to grant award are not eligible, with the exception of the regulations made in the conditions for early contracting.

21
In case eligible activities (e.g. ESIA for drilling) will take place after the completion of surface studies and the publication of the Integrated Resource Report, are such activities eligible for funding?
The beneficiary of the GRMF grant has to prepare a final report, which has to be submitted within 15 months of the Effective Date of the Grant Contract. This final report includes the financial report.

All eligible costs must be listed in this report to be included in the GRMF funding.

This means that the Environmental and Social Impact Assessment (ESIA) in preparation for the subsequent drilling programme must take place within the 15 month period to be eligible for funding.

Until now, 15 months has been a sufficient period to conduct such an assessment. The time required to prepare the ESIA depends especially on the quality of the Scoping Report.

All eligible activities must take place within 15 month of the Effective Date of the Grant Contract.

22
Due to the current Covid-19 pandemic, we are not able to travel to Ethiopia to submit the application. Is it possible to submit the application by mail?
It is not necessary for you to travel in person to hand over your application documents. Please kindly send the application documents to the address given in the document "Request for Expression of Interest for Surface Studies and Exploration Drilling Programmes for the Sixth Application Round" under point 4.4 Submission Address and Deadline for EoI:

One electronic copy (searchable PDF file in CD, DVD, hard drive or USB) of the completed pre-qualification document as well as one signed original (hard copy) of the cover letter and the requested declarations shall be enclosed in a sealed outer envelope and submitted to:

The Chairperson, Tender Board,

The African Union Commission

Building C, 3rd Floor Reception,

Roosevelt Street, W21K19,

Addis Ababa, Ethiopia

Attention: The Coordinator of the RGCU

Geothermal Risk Mitigation Facility for Eastern Africa (GRMF),

Procurement No.: AUC/IED/AR06/001/20

to the established tender box, on or before:

16:00 H Ethiopian Time on 15th July 2020