The Regional Geothermal Coordination Unit (RGCU) of the AUC arranged a high-level meeting with the a delegation of the Ethiopian Ministry of Water, Irrigation and Energy (MoWIE), Ethiopian Energy Authority (EEA) and Ethiopia Electric Power (EEP) on 14 March 2019 at the AUC HQ in Addis Ababa, Ethiopia, one day after the 16th GRMF Oversight Committee (OC) meeting.
The Ministerial delegation was led by Dr Frehiwot Woldehanna, the State Minister of the Ministry of Water, Irrigation and Energy. Dr Frehiwot Woldehanna was joined by Directors, and other Representatives of the Directorate for Energy Study and Development, the Directorate for Climate Change and Environment, the Geothermal Resource Development License & Administration Directorate, the Legal Affairs Directorate, the Generation Construction Executive Office, and the IPP PPT Directorate. The representatives for GRMF included the members of the Oversight Committee (RGCU, KfW, DFID, Representative of eligible countries), as well as the Technical Consultant team.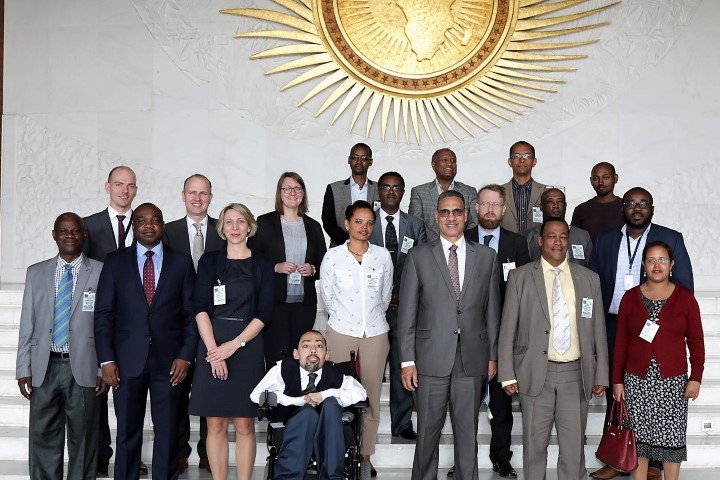 Participants of the High-level meeting between the Geothermal Risk Mitigation Facility (GRMF), and the Ethiopian Ministry of Water, Irrigation and Energy
During the meeting, there has been a long discussion about the current status, and main challenges of the twelve GRMF awarded projects in Ethiopia. These are the following: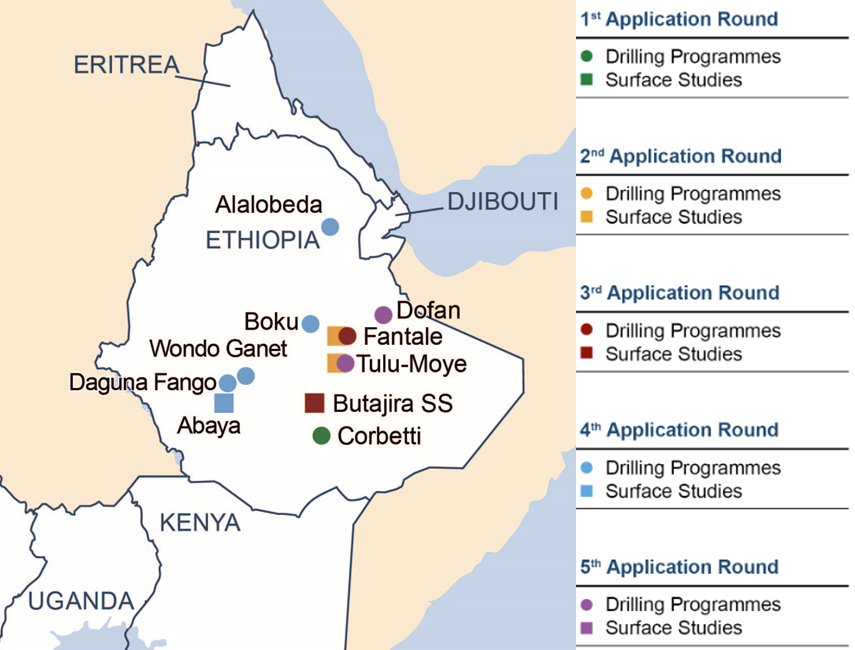 GRMF awarded projects in Ethiopia
Both the Ministerial delegation, as well as the representatives of the GRMF Oversight committee appreciated the constructive information exchange, and agreed to continue the dialogue by various channels and on a regular base, in order to accelerate the development of the geothermal sector in Ethiopia.
Your GRMF team